ACHIEVEMENT AWARDS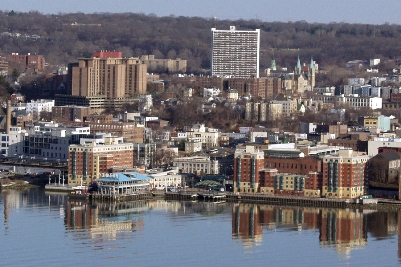 CITY OF YONKERS
DOWNTOWN REVITALIZATION PROGRAM
The Yonkers traditional central business district and urban core is one of the oldest continuously developed areas in the county and has been built, rebuilt, re-imagined and renewed regularly since the Dutch first settled in the area in the 17th Century. The on-going revitalization of the downtown area of Yonkers through public projects such as streetscapes and public art was paired with private investment in residential, commercial and retail buildings. What paved the way for the private investment were changes in the area's zoning to allow development to fit within the framework of the historic downtown. Since the year 2000 Yonkers has used or amended its land use process to foster the re-birth and health of the downtown and waterfront areas by reinventing and renewing itself. This effort continues up to the present time and into the future.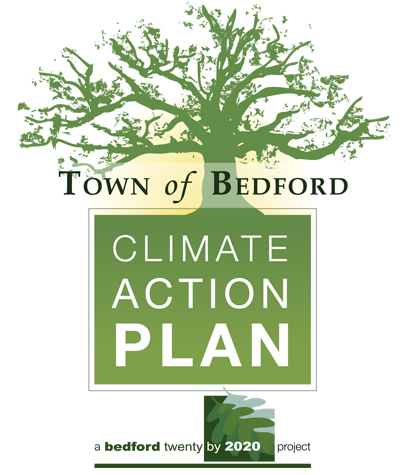 TOWN OF BEDFORD
CLIMATE ACTION PLAN
In November 2007, the Town Board passed a resolution committing the Town to reducing greenhouse gas emissions by 20% by 2020. This aggressive goal will have a meaningful impact on the global effort to mitigate climate change through local action, and will improve the quality of life in Bedford. The emissions reduction measures contained in the Climate Action Plan, which was produced by a Town Board appointed panel, will serve as a tool for reducing Bedford's GHG emissions. The Plan includes a range of local actions that vary in impact, scale, difficulty and timeframe and are intended to inspire the community to change its behavior in order to reach their goal. Achieving the emissions reduction target will require a community-wide process that involves all sectors of the community – residents, businesses, institutions and government.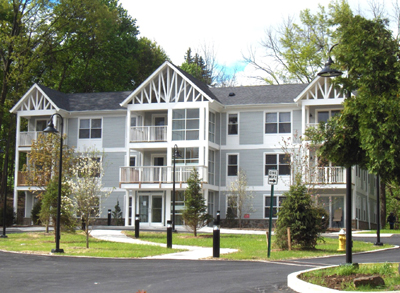 VILLAGE OF CROTON-ON-HUDSON
SYMPHONY KNOLL SENIOR AFFORDABLE HOUSING & TRAIL
The eleven unit three-story affordable senior complex located on Mount Airy Road is the result of long-range collaborative planning efforts by the Village of Croton-on-Hudson, The Croton Housing Network (CHN) and Westchester County. The completion of this project has not only allowed 11 senior households to live in beautiful new affordable rental apartments, but also has given people of all ages and diverse backgrounds the opportunity to enjoy the new trail link in a Village's extensive trail system. One of the objectives of both the Village and CHN was to take advantage of the opportunity during construction to complete a long-desired trail link between Mount Airy Road and existing trails in the adjacent River Landing subdivision. This proposed link was recommended by the Trails Committee in its Master Plan dated 1992.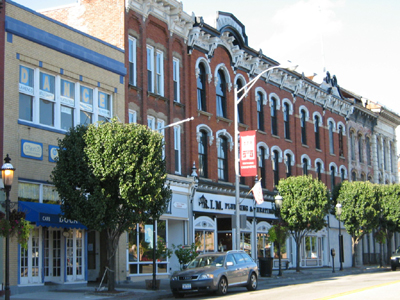 VILLAGE OF OSSINING
COMPREHENSIVE PLAN CREATION & IMPLEMENTATION
On September 1, 2009 the Village of Ossining adopted a new Comprehensive Plan, the first such effort in 50 years. Many goals were identified and recommendations developed as part of the Comprehensive Plan process. To implement the Comprehensive Plan, the Village adopted a new Zoning Code, which includes new zoning districts and contains new historic preservation regulations. The Village also adopted an affordable housing law requiring all developments with six units or more to designate 10% of the units as affordable housing. During the same time period, the Village created a document that catalogues sites and properties of community and historical significance. These efforts were achieved in a span of four years and included many public meetings as well as great efforts by many individuals who all helped guide and provide input to this process.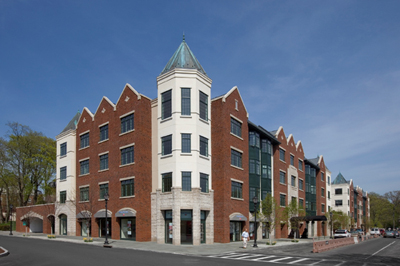 VILLAGE OF SCARSDALE
CHRISTIE PLACE
The Christie Place Development is the result of a public private partnership between the Village of Scarsdale and Ginsburg Development, LLC. The development, completed in 2009, is located directly across from the Scarsdale Metro North train station in Scarsdale's Village Center which is also served by Westchester Bee-Line buses. The project includes 42 senior housing units, 12,000 sq. ft of ground floor retail space and 370 parking
spaces. The Village of Scarsdale controls and manages 310 of the spaces, providing both long and short-term parking, a new police substation and public restrooms. The project meets several planning goals discussed in the Village Comprehensive Plan including providing long-term parking for commuters on the eastern side of the railroad tracks, housing opportunities for seniors wishing to down-size from their homes and the opportunity to complete a five-year traffic and pedestrian streetscape improvement project on the northern side of the Village Center.

COMMENDATIONS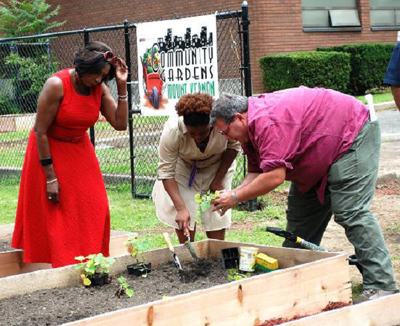 CITY OF MOUNT VERNON
COMMUNITY GARDEN
In April 2009, the City of Mount Vernon held a groundbreaking for the City's first Community Garden. The Garden was initiated to celebrate Earth Day and Arbor Day in an effort to create a space for community activity and to provide freshly grown food for the City's homeless population. The garden stakeholders determined that produce from the garden would be donated to a local soup kitchen, Community Services Association. This initiative grants the City's homeless population access to fresh locally grown produce while providing opportunities for residents to work side by side. Bissell Gardens, a nearby nonprofit community garden in the Bronx, assisted with the establishment of the City's Community Garden as did Cornell University Cooperative Extension through their Master Gardener Program.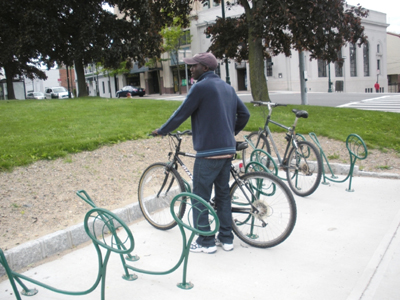 CITY OF NEW ROCHELLE
BICYCLE PARKING ORDINANCE AND BICYCLE RACK DESIGN COMPETITION
A new bicycle parking law adopted by the City Council in June 2009 requires developers in New Rochelle to install one bicycle parking space for every 10 vehicle parking spaces that are required by zoning with new commercial buildings and for residential buildings with 10 or more units. If impractical to provide the spaces on site, the developer must pay into the City's Bicycle Fund for each required bicycle parking space. The City will use the funds to provide facilities in the downtown and other built-up commercial areas, where racks are sorely needed but the City does not have money to install them. New Rochelle also hosted a design competition for an "artistic" bicycle rack. The City Municipal Arts Commission chose from 24 submissions. The clever threelegged rack looking like an abstract animal has generated significant attention and can only help heighten bicycle awareness, putting bicycles in the forefront of planning discussions.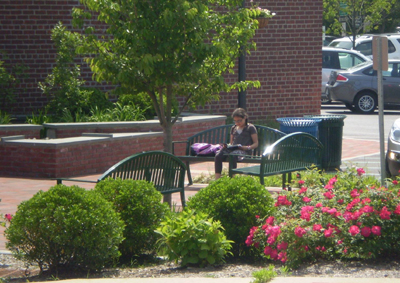 TOWN OF NEW CASTLE
DOWNTOWN POCKET PARK
Development of the Citibank Plaza pocket park and the adjacent Woodburn Avenue sidewalk extension represents two important steps in the implementation of the Chappaqua hamlet's overall Streetscape Master Plan. In a public-private partnership, the Town worked with the owner of the Citibank building to improve pedestrian and vehicular safety, relocate a dangerous driveway serving the site, replace a parking lot with a brick pedestrian plaza and provide a much needed passive-use area in the heart of the hamlet. Subsequently, sidewalks were extended along Woodburn Avenue to provide a safe and uninterrupted pedestrian link from South Greeley Avenue to the Chappaqua train station. Stormwater management played a key role in the project's design. Rather than treat stormwater as a nuisance the designers chose to "turn lemons into lemonade" and treat it as an amenity. They designed a rain garden planter and a stormwater garden which not only purify roof and parking lot runoff but also create a key visual feature for the site.
DISTINGUISHED CITIZEN PLANNER AWARDS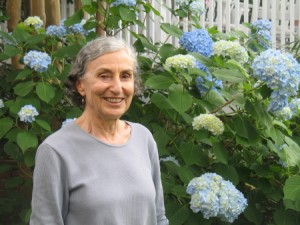 ALICE AVRUTICK
TOWN/VILLAGE OF HARRISON ZONING AND PLANNING BOARDS
Ms. AvRutick has put in 31 years of official service to Harrison. Alice's first involvement with Town government was with study groups on town issues undertaken by the League of Women Voters. She also attended each Town Board meeting, taking copious notes and becoming the "memory" for town actions. Then, she was appointed to the Zoning Board of Appeals, serving for 15 years before moving to the Planning Board, serving there for 16 years. Few in Harrison have had a greater impact on development. On the Planning Board, Alice brought insight and common sense to each application, using her knowledge of the town gained in those 15 years with the Zoning Board, as well as her understanding that the board's decisions would impact the town, its neighborhoods and the future for years to come. Alice's voice of reason and insight will be missed.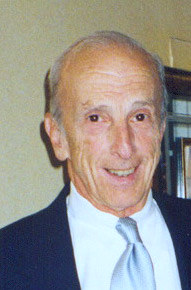 ROBERT CITARELL
VILLAGE OF IRVINGTON, ENVIRONMENTAL CONSERVATION BOARD
Mr. Citarell is a quiet, humble man who only speaks when he has something important to add to the discussion, so it takes some time to really appreciate the level of talent and skill he added with his service to the Village. He brought a great ability to technically analyze the engineering aspects of the projects under review. His thorough preparation where he reviewed and prepared points for discussion on all plans prior to meetings kept the focus on the relevant factors. He had the best attendance record of the board and was always unfailingly collegial. As Vice-Chair for his last few years, he provided solid leadership, effective interactions between the required Boards and Village agencies and always stepped up when he was asked to cover for the Chair. His steady, quiet presence will be greatly missed and he will be hard to replace.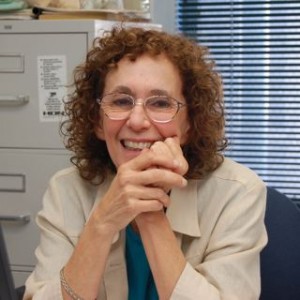 CAROLE GRIFFITHS
VILLAGE OF TARRYTOWN, ENVIRONMENTAL ADVISORY COUNCIL
Ms.Griffiths has served the Tarrytown community for over 30 years, 20 of which have been as Chair of the Environmental Advisory Council. The EAC has been at the forefront of environmental issues in Tarrytown, including establishing the carbon footprint of the Village and the Village government and working on goals to reduce the footprint as well as a public education program on "green awareness". She took a leadership role on many projects of the boards and commissions within Village government, has served as a speaker on environmental topics and has worked with the Planning Board, Zoning Board and Board of Architectural Review, as well as the Board of Trustees, to assure a fair hearing for environmental concerns. Carole's leadership transcends politics and her continuous tenure as Chair has allowed her the opportunity to influence environmental concerns locally, regionally and beyond with ICLEI. She is truly an asset to the Village of Tarrytown.
LIFETIME ACHIEVEMENT AWARD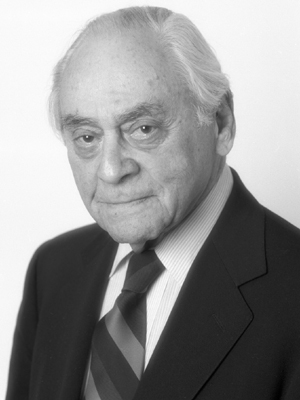 GEORGE RAYMOND, FAICP
HOUSING OPPORTUNITY COMMISSION
Mr. Raymond has served as Chair of the Westchester Housing Opportunity Commission since its inception in 1991. The County Commission encourages Westchester municipalities to provide their fair share of much needed affordable workforce housing. George earned a degree in Architecture in 1946 from Columbia University and started his firm, Raymond, Parish, Pine and Weiner where he supervised countless projects including comprehensive plans, land use analyses, zoning ordinances, housing studies and environmental assessments. His long history of involvement in urban planning issues, his academic career at the School of Architecture at Pratt Institute, his writings and his long list of memberships in commissions, councils and boards, all indicate an exemplary lifetime commitment to good planning practice and civic involvement. George has served as a mentor and an inspiration for many current and future practitioners who will follow in his footsteps, seeking to achieve sustainable communities that stand the test of time. George was inducted as a Fellow of American Institute of Certified Planners. in 2000, the profession's highest honor.