On June 2, 2016, WMPF held the 43rd Annual Planning Awards Program and Dinner, an event that celebrates outstanding contributions to planning in Westchester County. The City of White Plains was host to the awards at the C.V. Rich Mansion now also known as the Woman's Club of White Plains. The C.V. Rich Mansion is a stunning turn-of-the-century Victorian home situated on a five-acre landscaped property. The mansion features gilded-era architecture, period furniture, and access to lovely outdoor gardens. The mansion was designated on the State and National Registries of Historic Places in 2011 and celebrates its centennial this year.
Congratulations to the 2016 Winners
Town of Cortlandt | Envision Cortlandt 2016
Envision Cortlandt is a Sustainable Comprehensive Plan for the Town of Cortlandt designed to provide a set of recommendations to help guide the community, Town Board, Planning Board, Zoning Board, and other boards, committees, and Town staff for the next decade and beyond.
Link: Town of Cortlandt 2016 Sustainable Comprehensive Plan

---
Village of Ossining | Sing Sing Kill Greenway
The rehabilitation of a major sewer main located in the bed of the Village's historic Sing Sing Kill developed into an accessible walkway project that provides a new scenic pedestrian connection between the Village's Community Center located in the downtown, and the waterfront, with its incredible views of the Hudson River and the Palisades.
---
City of White Plains | The Prelude at Brookfield Commons and the White Plains Education & Training Center
The Prelude at Brookfield Commons is the first phase of a model project for the redevelopment of the City's largest housing authority campus. It includes 103 affordable housing units and the White Plains Education & Training Center, which provides comprehensive education and training for residents and the greater White Plains community.
---
City of New Rochelle | Downtown Overlay Zone
The Downtown Overlay Zone (DOZ) is intended to create a downtown mixed-use environment as envisioned by the Recommended Action Plan for Downtown New Rochelle. By addressing the challenges of existing zoning and creating appropriate incentives for existing property owners to opt-in to the optional DOZ, New Rochelle hopes to create an economically vibrant and pedestrian-friendly destination for New Rochelle and the region.
---
City of Peekskill | Southern Waterfront Park and Trailway
Using Empire State Development funds, the city was able to construct a mile-long ADA accessible multi-use waterfront trail that links two existing waterfront parks, and create a new three-acre waterfront park adjacent to the Metro North Railroad Station. The public now enjoys an extensive shoreline trail system boasting unobstructed views of the Hudson Highlands.
---
Town of Yorktown | Inclusive/Multi-generational Play and Exercise Areas
The Town rehabilitated two existing parks to create an all-inclusive play area at John H. Downing Veterans Memorial Park, where children of all abilities can play together, and a multi-generational play and exercise area at Jack Devito Veterans Memorial Park, where "children" of all ages can play and exercise together.

---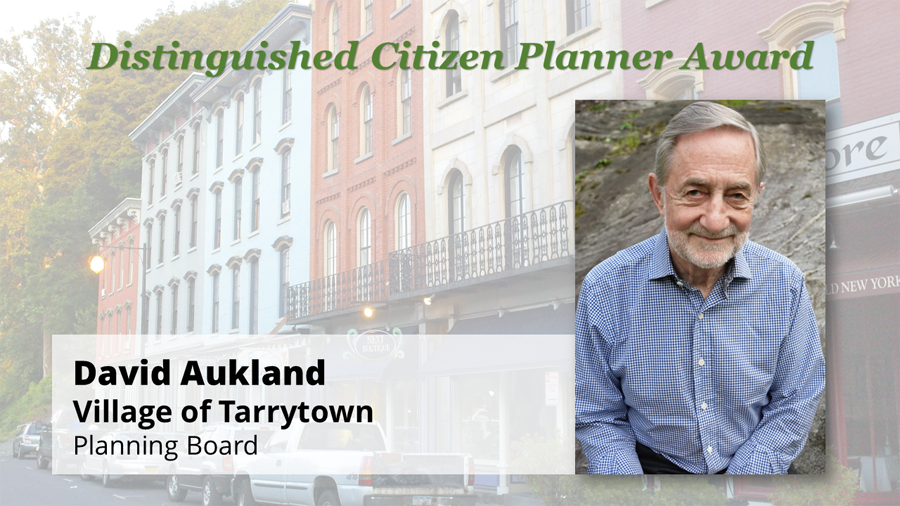 Mr. Aukland's leadership has benefitted the Village of Tarrytown in a period of dramatic change. Appointed to the Planning Board in 2005, his skill and expertise led to his appointment by Governor Cuomo and Mayor Fixell to represent Tarrytown on the Blue Ribbon Design Selection Panel for the new Tappan Zee Bridge. He serves on the Village Tree Commission and is co-chair of the Village's Train Station Waterfront Study. His knowledge and dedication provide invaluable guidance to the Village as it prepares to update its Comprehensive Plan.
---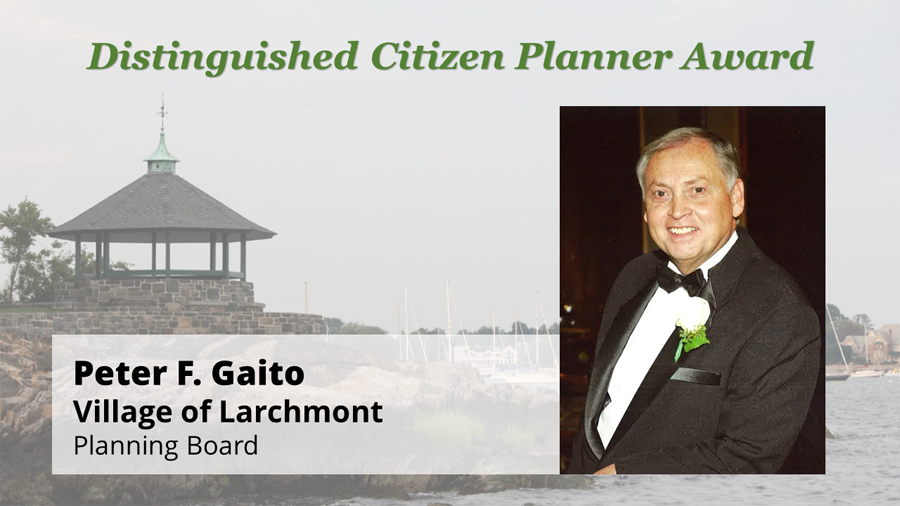 Mr. Gaito's keen sense of architectural and technical issues may have only been upstaged by his commitment to balancing the opinions and input from the many stakeholders of each project in Larchmont. He was appointed to the Planning Board in 1988, became deputy chair in 1993, and chairman in 2003. He also served on the Freshwater Wetlands Commission and holds innumerable positions on many professional and civic organizations. His ability to bring opposing stakeholders together to improve projects has produced a built landscape that will grace Larchmont for generations.
---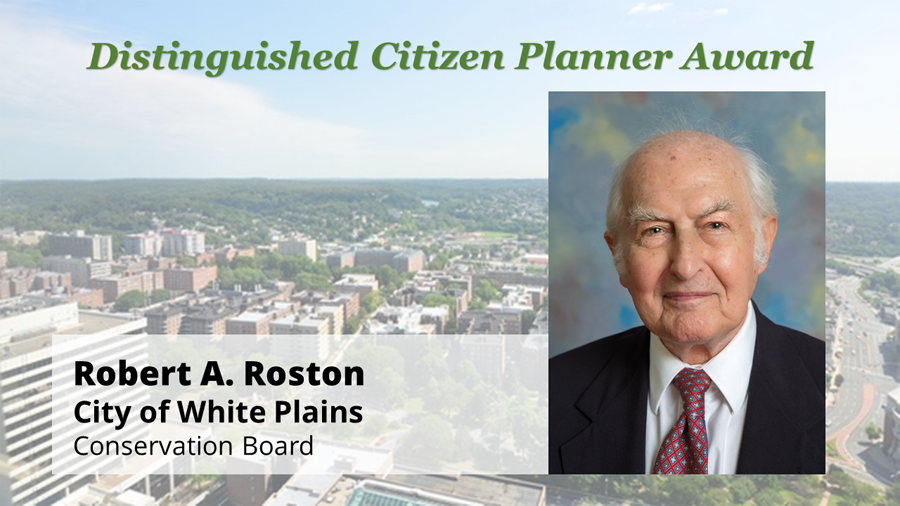 Mr. Roston's 40 years of dedicated service have immeasurably improved the environmental value in both the urban and suburban settings of White Plains. Appointed to Conservation Advisory Council in 1976, he became its chair in 1981. His work on the city's Open Space Inventory, which won a Planning Achievement Award in 1984, led to the transformation of the Advisory Council to the Conservation Board. His 35 years of stewardship of the Board has positively affected over 1500 projects and left an indelible mark on the quality of life in the City of White Plains.
---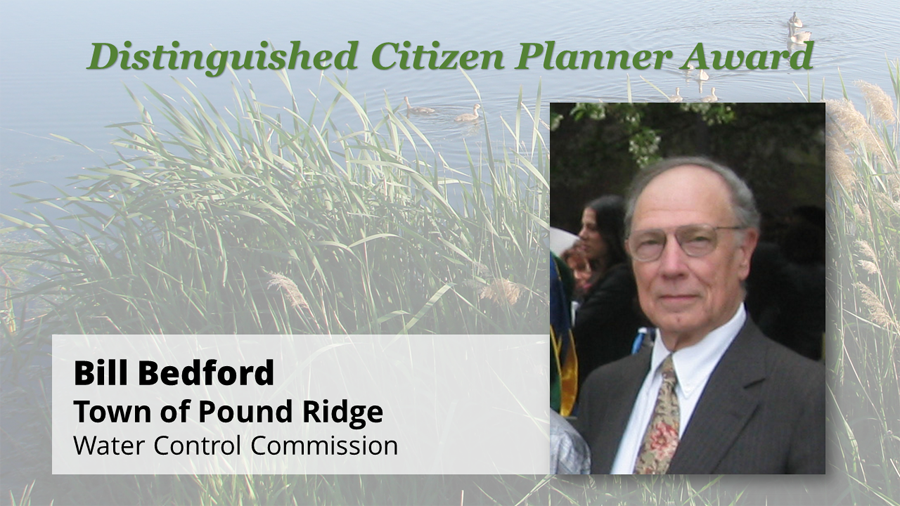 Mr. Bedford's volunteer service has provided leadership and vision to town residents for 28 years. Appointed to the town's Water Control Commission in 1988, he has served as its Chair since 1991. A practicing architect, he balances his commitment to Pound Ridge with a teaching position at the Pratt Institute. His ability to see the essence of complex issues, together with keen analytical and observational skills, have immeasurably contributed to the preservation of water resources in Pound Ridge.
---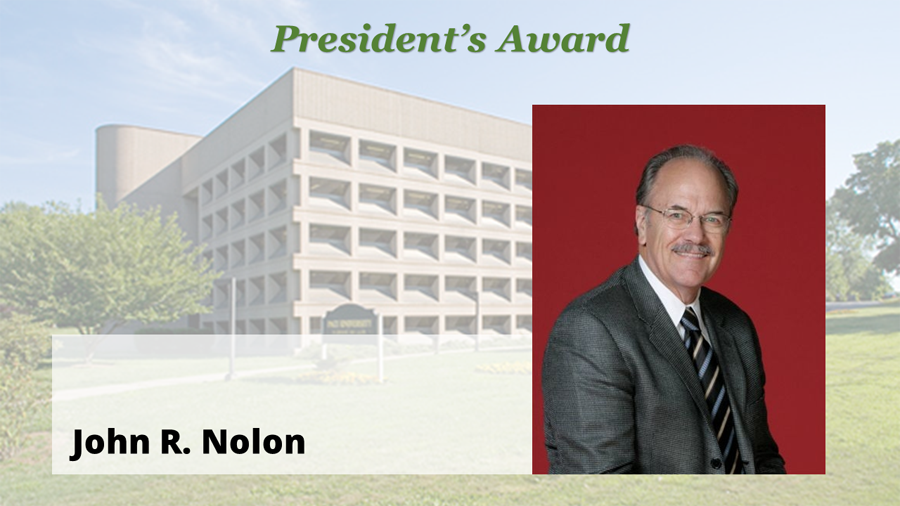 John R. Nolon is a Professor of Law at Pace Law School where he teaches property, land use, and sustainable development law courses and is the Founder of and Faculty Liaison to the Law School's Land Use Law Center. He has been an Adjunct Professor at the Yale School of Forestry and Environmental Studies since 2001, where he developed a curriculum concentration of five land use courses. Professor Nolon is co-author of the nation's oldest casebook on land use law: Land Use and Sustainable Development Law: Cases and Materials.  John was a WMPF Board member from 2000 to 2004.
---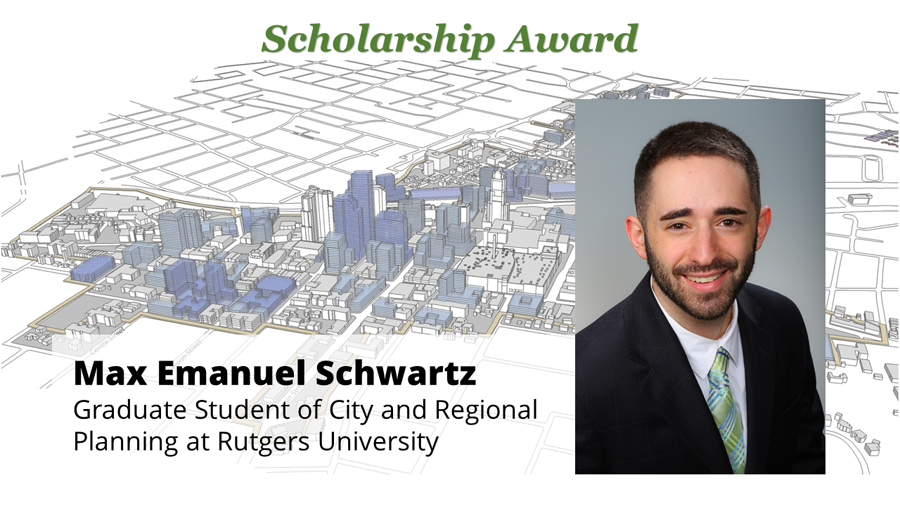 Max Schwartz grew up in New Rochelle, New York. He received his Bachelor of Arts in Environmental Science from the University of Michigan in 2015. He is currently pursuing a Master of City and Regional Planning, specializing in Transportation Policy and Land Use, at Rutgers University.